Vivobarefoot is an industry leading barefoot brand and a pioneer of regenerative business. Founded in 2012 by two seventh-generation cobblers, Galahad and Asher Clark, Vivobarefoot focuses on health and nature, both across their supply chain and at the core of their business mission.
All Earthed members can now receive 15% off their first VIVOBAREFOOT purchase with our exclusive code at this link. Find the code in our Community area; more information at the bottom of this page. We are incredibly grateful to our partners, VIVOBAREFOOT for supporting Earthed and our community.
Vivobarefoot believes that: the closer people are to nature, the more they will protect it; the natural world is the only real model of sustainability; and, barefoot footwear is regenerative to human health. 
As well as being a registered B-Corp and putting regeneration at the core of their business, Vivobarefoot houses the Livebarefoot Fund. This in-house incubation hub is leading impact investment for social and environmental initiatives that pioneer regeneration solutions for environmental and social problems.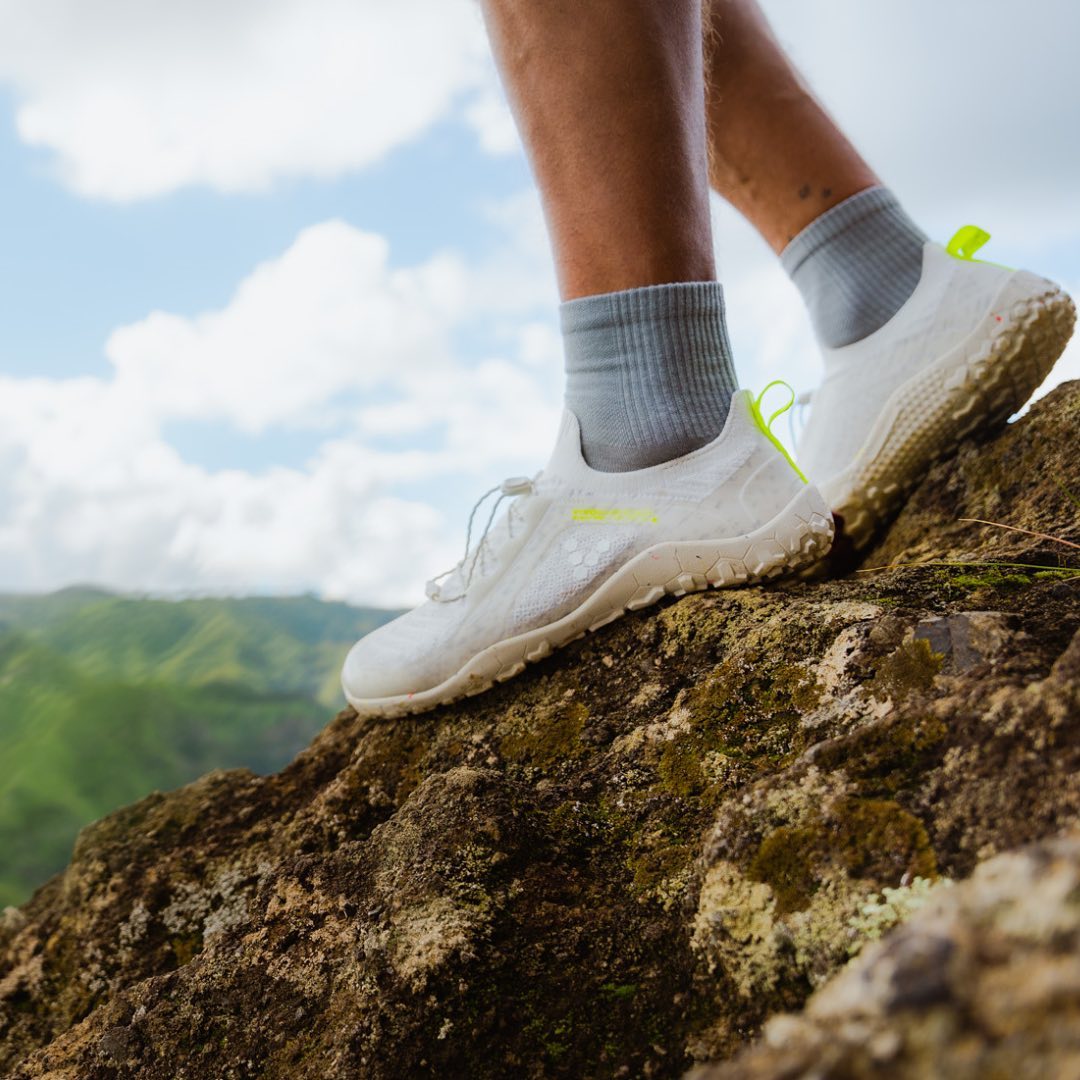 ---
Founding Partner
As a Founding Partner, Vivobarefoot supports Earthed's mission of increasing access to nature skills, enabling a wide audience to engage with ecosystem restoration, and raising the profile of nature leaders and regenerative farmers from across the planet.
Keep an eye out for upcoming collaborative projects, events, and campaigns. Sign up to our newsletter to be the first to find out more on how to get involved. You can also follow Vivobarefoot across Instagram, TikTok, and Twitter.
---
We are incredibly grateful to our partners, VIVOBAREFOOT for supporting Earthed and our community with their exclusive discount code for Earthed members. Share photos of you wearing your VIVOBAREFOOT shoes out in the wild and let us know how you feel going barefoot in nature.
Code is only valid on your first order.
Codes will be valid on full priced products only.
Codes cannot be used in conjunction with any other promotion or discount codes.
Code valid: "UK","US","EU","GERMANY","ROW","SWEDEN","DENMARK"
Codes are not valid in any of our concept stores.
Head to https://www.vivobarefoot.com/uk/terms-and-conditions for more information
---