What Is Urban Gardening?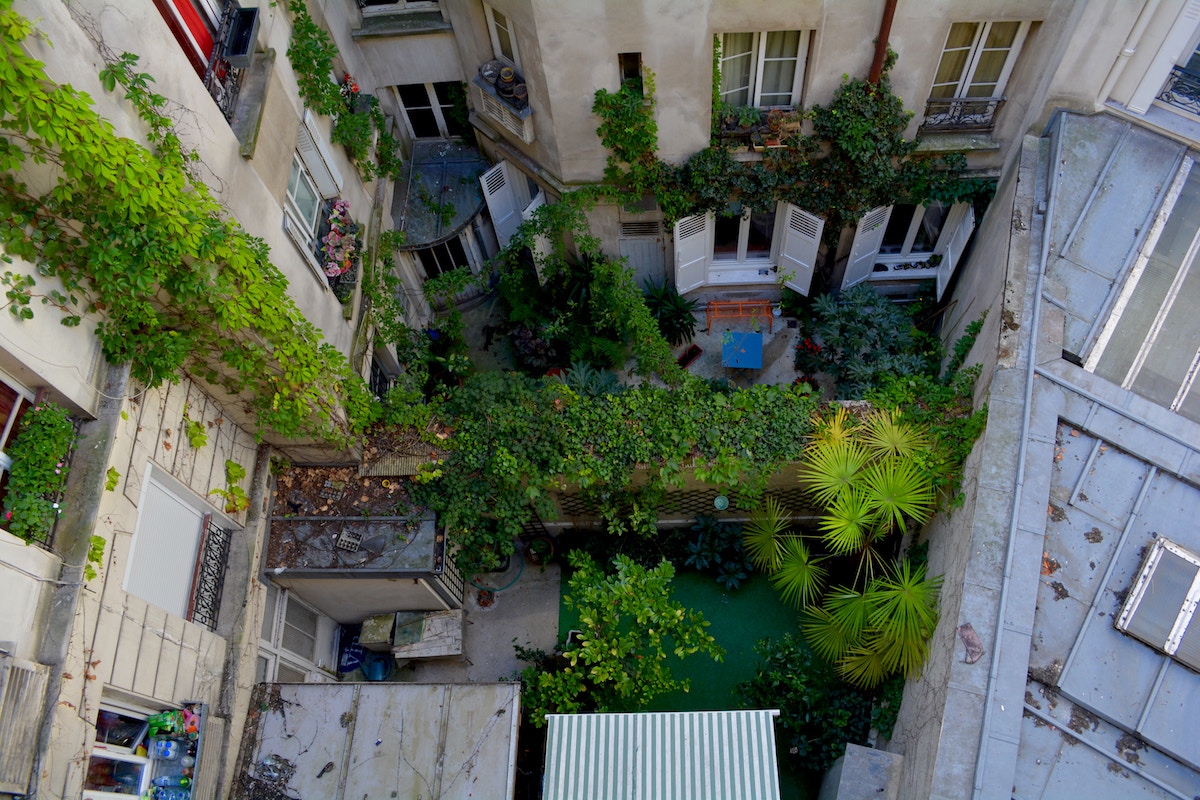 Urban gardening is the practice of growing plants, fruits, and vegetables in urban areas. It can take many forms, from community gardens, rooftop gardens and vertical gardens to guerrilla gardening. There are an immeasurable number of benefits when it comes to urban gardening: reducing food miles, promoting healthy eating, improving air quality, and providing green spaces for communities. Unsurprisingly, urban gardening is becoming increasingly popular as people in busy, bustling cities look for ways to reduce their carbon footprint, lead a more sustainable lifestyle, and enjoy fresh, healthy produce.
At Earthed, we feel there's no-one better placed to educate our community on Urban Gardening than Alessandro Vitale.
Who is Alessandro Vitale?
Alessandro Vitale is a renowned urban gardener who has transformed empty lots, rooftops, and abandoned buildings into thriving gardens in cities across the world. An Italian architect, urban designer, and green entrepreneur based in Milan, Alessandro has dedicated his career to urban agriculture and the regeneration of abandoned urban spaces. He is the founder of OrtiAlti, a project that transforms unused rooftops into lush gardens, and Green Island, an initiative that creates green spaces in the heart of cities. Vitale is a pioneer of urban farming and has won numerous awards for his innovative work in the field.
5 Successful Urban Gardening Initiatives:
Example 1: OrtiAlti, Milan
OrtiAlti, a project founded by Alessandro Vitale in Milan, transforms unused rooftops into productive gardens. The project creates a sustainable and healthy food source for the local community while also improving the city's air quality. OrtiAlti has transformed more than 10,000 square meters of rooftop space in Milan into productive gardens. Producing over 10 tons of fresh fruits and vegetables each year, they make a huge contribution to the local community!
Example 2: The High Line, New York City
The High Line in New York has to be one of the most globally recognised urban gardens, and one you might be more familiar with. The 1.45-mile-long elevated park is built on a former railway line on the west side of Manhattan. The park features over 500 species of plants and has become a popular destination for both tourists and locals. The High Line has transformed a derelict space into a vibrant green area that benefits the environment and the local community. The park attracts over 8 million visitors each year and has become a catalyst for economic development in the area.
Example 3: The Edible Bus Stop, London
The Edible Bus Stop is a community gardening project in south London that aims to transform neglected public spaces into productive gardens. Since the projects inception in 2011, it has grown to include over 30 gardens across London. The gardens produce fresh fruits and vegetables and are maintained by a team of volunteers. The Edible Bus Stop has transformed unused spaces into vibrant community gardens that promote healthy eating and social interaction.
Example 4: The Urban Farm, Brussels
The Urban Farm is an urban gardening project in Brussels that transforms vacant lots into productive gardens. The project aims to provide healthy and affordable food for the local community, whilst also creating a green space in the heart of the city. The Urban Farm has transformed over 1,000 square meters of vacant lots into productive gardens and has become a popular destination for the local community. The gardens produce over 2 tons of fresh fruits and vegetables each year and are maintained by a team of urban gardeners.
Example 5: The Guerrilla Gardeners, Worldwide
Guerrilla gardening is the act of gardening on land that the gardener does not have the legal right to use. This could include abandoned parking lots or neglected public spaces. Guerrilla gardening transforms neglected spaces into green areas, and can sometimes be considered a form of activism. Guerrilla gardening has become a global movement, with groups in cities around the world creating guerrilla gardens that promote sustainable living and community engagement.
Take Alessandro's Earthed Course and discover the power of an urban garden.